Get to know about the people Couriers interact with during their time in Kentucky!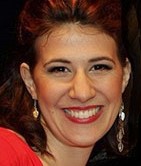 Mandy Hancock has been working with Frontier for 6 ½ years and is currently serving as the Courier Program Coordinator. She obtained her BA in Public Relations and MA in Human Services, both from Eastern Kentucky University. She began at FNU as the Director of Clinical Credentialing and work in that department for five years. When asked about her desire to work with Frontier, she said, "I first applied at FNU because it felt like the best of all worlds for me. Service is a huge part of my family: for most of her career my mother worked in Appalachia for a non-profit, so I grew up volunteering for numerous programs in that area. I spent the summer I turned 20 in Appalachia serving. This experience shaped my view of the world considerably. It is an experience I carried with me through all I have done, and I'm incredibly excited to be part of a program which focuses on this same population." She is passionate about higher education, natural birth, and breastfeeding. In her spare time, she enjoys spending time with her two young boys and singing with her band.

Kiersten White has been serving as an Americorps VISTA with the Courier Program since August 2016. Originally from West Virginia, she graduated with a Bachelor's of Arts in Theatre from Millikin University in 2016. Her favorite thing about serving with Frontier is the welcoming community and constant support provided by every department. When she is not working, she enjoys traveling and teaching voice lessons through her private voice studio. She has been privileged to perform in eight European countries and has worked on over 50 theatrical productions along the East Coast. Kiersten plans on pursuing her master's degree in Arts Administration sometime in the near future to work with children using drama therapy.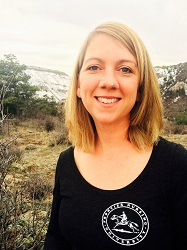 Denise Barrett is a 2001 graduate of Millsaps College in Jackson, MS and received her MBA from the Else School of Management, Millsaps College.

Denise joined Frontier Nursing University in 2006 and serves as the Director of Development and Alumni Relations. In her ten years with Frontier, Denise has managed the development efforts for the institution including federal and private grant funding, direct mail fundraising, donor and alumni relations, and events management. She has grown the development team to include an Associate Director of Development, two Development Officers, and a Grants Management Officer. These efforts have resulted in more than $10M in new grant funding, doubling the endowment, and significant increases in the annual fund.

Denise works from a home office in Durango, Colorado where she resides with her husband, Matthew and three children. They enjoy camping, hiking, rock climbing and all that the great outdoors has to offer.