Regalia & Cords
NOTE: You must be logged into your FNU account to access some page features.
REGALIA
*You should allow up to 6 weeks for order processing.
For Standard Quality regalia packages, go to www.Jostens.com and type "Frontier Nursing University" in the SHOP YOUR SCHOOL search box. You will be linked with our custom online ordering portal where you can select the appropriate cap and gown (MSN/DNP), as well as optional items such as graduation announcements and diploma frames.
There are also Fine Quality regalia packages available. For more information please view the downloadable documents below:
Below are some resources to help with measuring for your cap and gown:
SPECIALTY CORDS
FNU Alumni Association - Click on the image below for further details: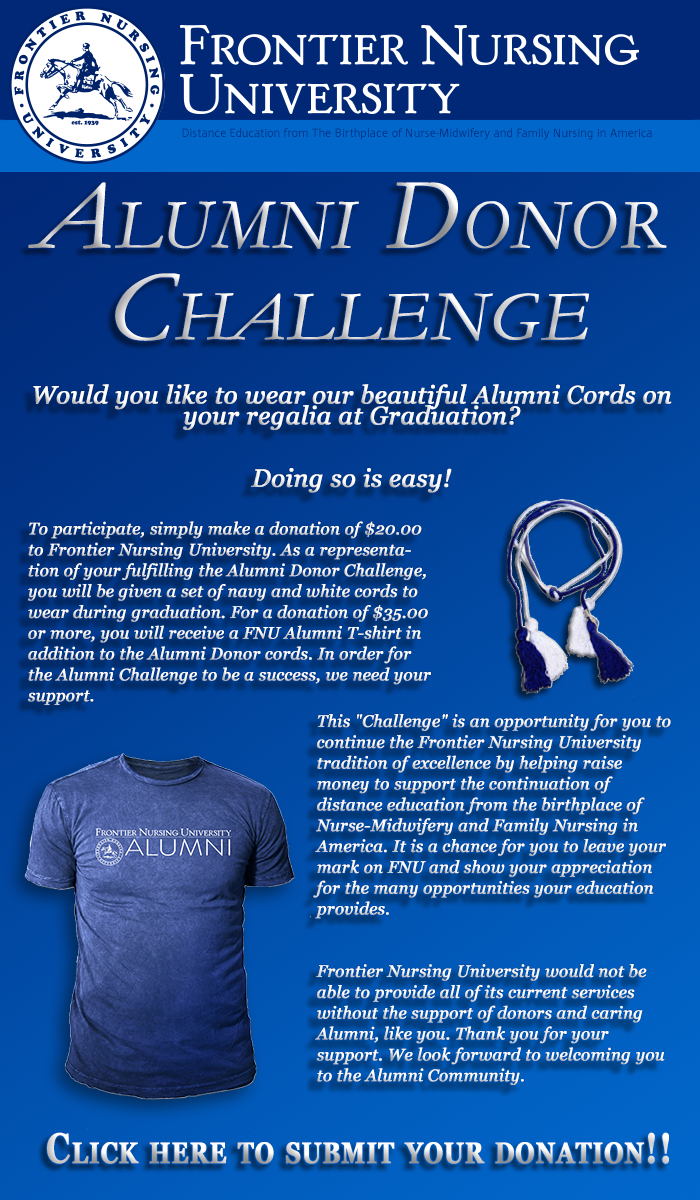 Sigma Theta Tau International (STTI)
FNU has a limited quantity of honor cords for purchase at a discounted rate of $25 (includes shipping). Contact Dr. Mary Jones to purchase - available only while supplies last. SOLD OUT
To order directly from Sigma Marketplace, click on the image below (avg. price with shipping = $34.00):