Preceptors
Touch more lives through the hands of students...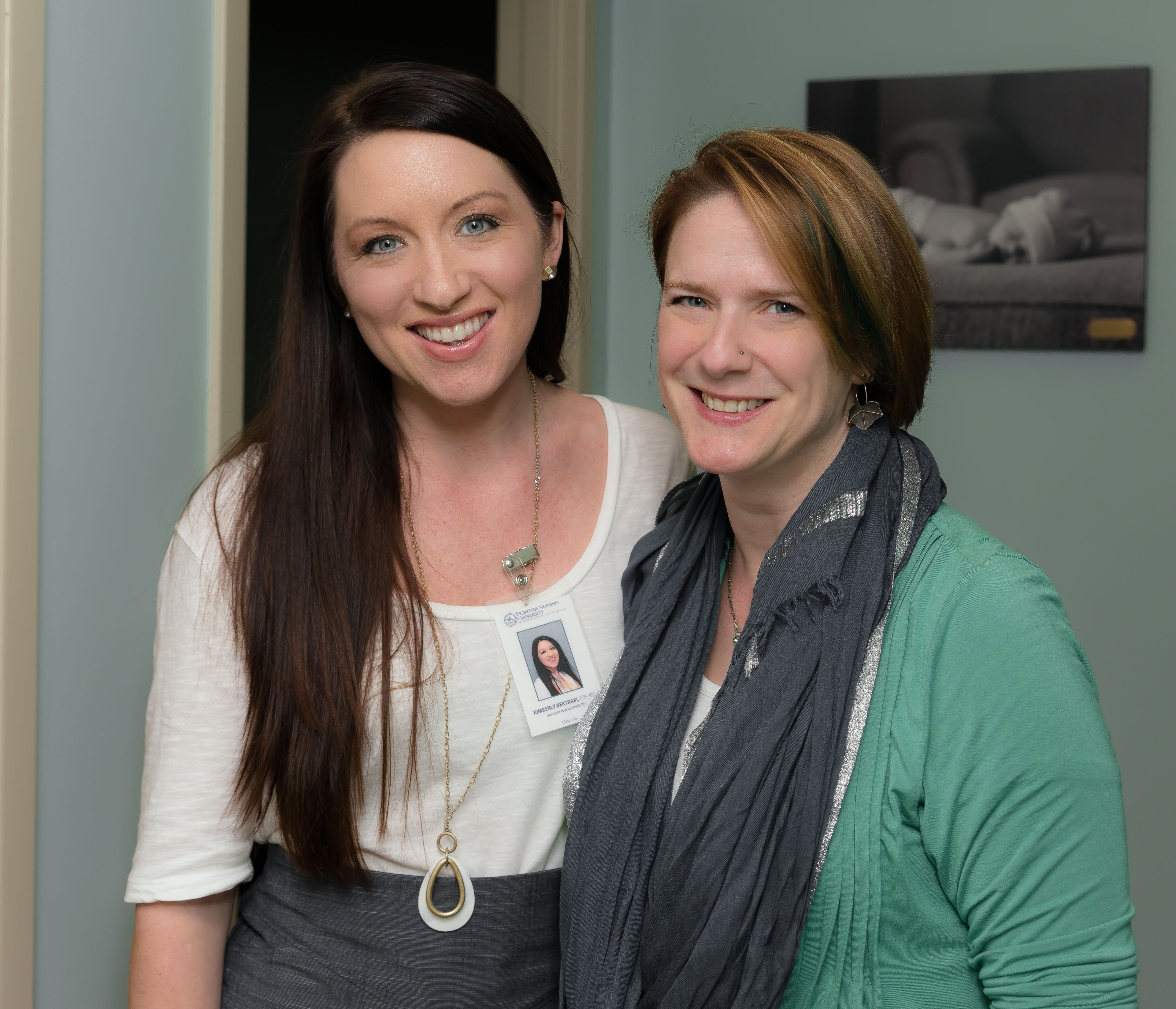 Kimberly Bertram CNEP Class 110 student with her preceptor, Laurie Hersey, CNM. Charleston Birth Place, SC
Thank you so much for your interest in becoming a preceptor for a Frontier student. FNU provides advanced educational preparation for nurses who seek to become nurse-midwives (CNM), family nurse practitioners (FNP), psychiatric-mental health nurse practitioners (PMHNP), or women's health care nurse practitioners (WHCNP) by providing a community-based distance graduate program leading to a Master of Science in Nursing (MSN), a post-graduate certificate or a Doctor of Nursing Practice. Your willingness to help promote our profession by being an integral part of the educational experience of student practitioners is so important.
At FNU, we value our clinical preceptors, so we ensure that every preceptor is offered educational resources to support you in your role as a clinical educator. Because we value your time and expertise, we offer an honorarium for precepting after the student finishes his/her clinical practicum.
If you would like to nominate a great preceptor for the Featured Preceptor program, please click here to fill out the form.