Alumni Awards

Alumni Award Nominations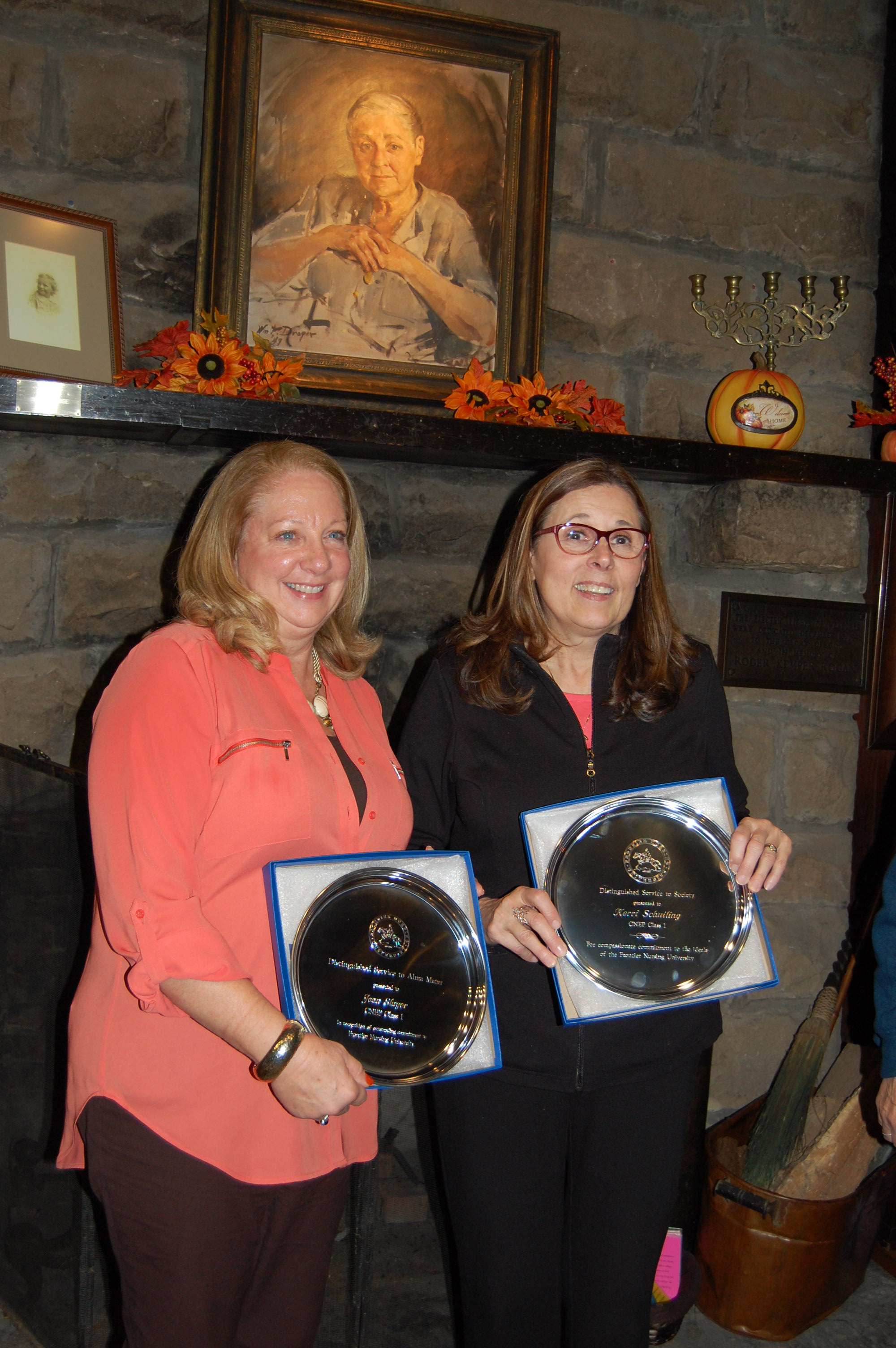 For many years, Frontier Nursing University has honored two graduates for their outstanding service to the university and their communities. These awards are given at the annual Alumni and Courier Homecoming held at Wendover in Hyden, KY. This year we are pleased to announce that we will award each of these awards to both a CNEP and NP Graduate! Please use the form below to make your nomination(s).
Alumni Awards Available:
The Distinguished Service to Society Award recognizes an alumnus who goes above and beyond to provide exceptional service in their communities.
The Distinguished Service to Alma Mater Award honors an alumnus who has continued to provide support to Frontier through volunteer efforts and/or donor support.

Previous Award Winners:
| Year | Service to Society | Service to Alma Mater |
| --- | --- | --- |
| 2017 | Jill Alliman | Patty Kandiko |
| 2016 | Jan Stalder | Pat Caudle |
| 2015 | Kerri Schuiling | Joan Slager |
| 2012 | Holly Powell Kennedy | Tracy Ryan |
| 2010 | Naden Brunk | Catherine Miller-Shields |
For more information regarding Alumni Awards or assistance in making your nomination, please contact Angela Bailey at angela.bailey@frontier.edu or 859-314-2174.