Faculty Kuddos!
FNU Faculty Member, Nena Harris, PHD, FNP-BC, CNM is a featured faculty memeber at DiversityNursing.com - see more here.
---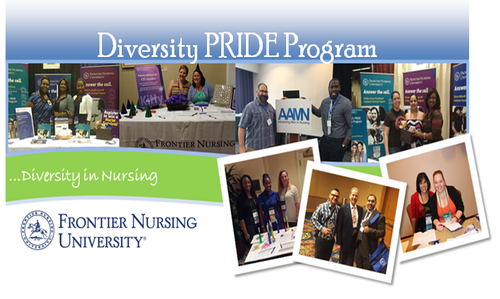 Diversity PRIDE Essay Contest Winners for ACNM!
Congratulations to FNU Diversity PRIDE Students, Shoba Monteserin Narayana and Essence Williams (pictured below, left to right), selected as winners of the recent essay contest hosted by FNU's Diversity PRIDE Program. The 62nd annual American College of Nurse Midwifery (ACNM) conference and exhibit will be held in Chicago IL, on May 21-25, 2017 with hundreds of attendees from all over the country. The PRIDE essay contest is an initiative aimed at fostering student-leadership retention, professional networking and continued nursing education.
Shoba Monteserin Narayana Essence Williams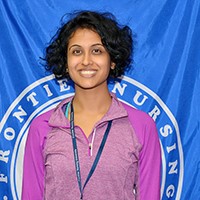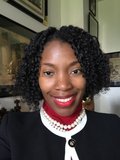 ---
---

Welcome Khara Jefferson!
We would like to welcome Khara Jefferson , MSN, APRN, FNP-C to Frontier Nursing University as our new temporary Course Faculty. Khara recently completed her Doctorate of Nursing Practice at Frontier.
---
Important updates to Clinical Site Approval Forms!
Dear Students,
There have been recent, exciting changes at FNU related to Clinical Planning making the process easier and more transparent for students, faculty and staff.
If you have already submitted paper CSAFs to your RCFs, these will be processed as usual and the information will be submitted to My Clinical Plan. You will be able to view the progress on My Clinical Plan as they are processed by the RCFs and Credentialing. Please do not resubmit the same site/preceptors through the Community Map if you have already sent the information in the old paper format.
After April 4, 2017 ALL site and preceptor requests must be submitted using the new process utilizing the electronic CSAFs; these will link automatically within My Clinical Plan upon submission and review by RCFs and Credentialing.
The RCFs will assist you with this process and there are comprehensive resources from Credentialing including videos and information related to the Community Map, CSAF and My Clinical Plan.
These new resources are in the Portal Page (Department/Credentialing Department). You can review the new process here (you will need to login to the Portal first with your FNU credentials to access these resources).
There are multiple upcoming opportunities over the next few weeks to drop in virtually and work with faculty and staff on this new process.
Please let us know if you have any questions.
Sincerely,
Dr. Jane Houston and Dr. Irma Jordan, Clinical Directors
---
REGISTER TODAY!
7th annual FNU Diversity Impact Student Conference
June 1-4, 2017 | Hyden, KY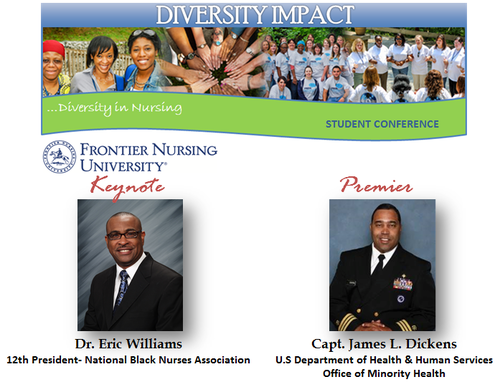 CLICK HERE to Register for Diversity Impact 2017
VIEW conference schedule
---

G Suite Training!
Please take a few minutes to get familiar with the new G Suite Learning Center made available for you to find the training you need to communicate, store, and collaborate using all of Google's applications. There is a great Chrome extension that offers simple and interactive training lessons on Gmail, Calendar, Sheets, Slides, and Docs. Lastly, take a few minutes to visit the G Suite Training Videos and watch the great training content on all of Google's products!
---
ATTENTION STUDENTS:
Frontier now has a STUDENT FEEDBACK Survey. Here is a link to the survey. Please use this survey any time you contact FNU to let us know your thoughts about the services you received from faculty and staff. Each term respondents will be entered into a raffle for prizes from the Frontier Gift Shop.
---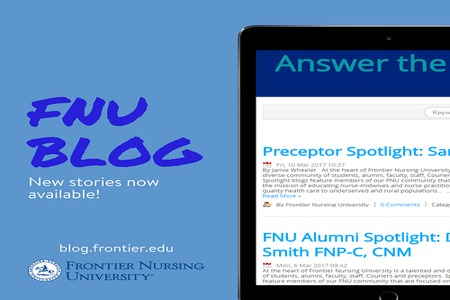 Have you read the FNU blog (http://blog.frontier.edu/) lately?
Enjoy these latest stories and others at blog.frontier.edu
It Takes a Village: Interprofessional Midwifery
FNU honored with Jonas Nursing Education Award
Let's chat about it: Why you should consider a DNP degree
Alumni Spotlight: Kerri Schuiling PhD, CNM, MSN
---