null
FNU will be closed for winter holiday break, starting December 24, 2021 and will reopen on January 3, 2022
Please note that Frontier Nursing University is closed for winter holiday break, starting December 24, 2021 and will reopen on January 3, 2022. There are no didactic courses offered during this time. Didactic faculty, Regional Clinical Faculty, advisors, Department Chairs, librarians, IT support and all other faculty and staff will not be available during this time. Students who are in clinical may continue to attend clinical. There is an administrator designated each day for students, preceptors and clinical sites to contact if there are any emergencies during the winter holiday break. Their contact information can be found here. Note that this emergency contact information changes daily.
We'll see you in 2022!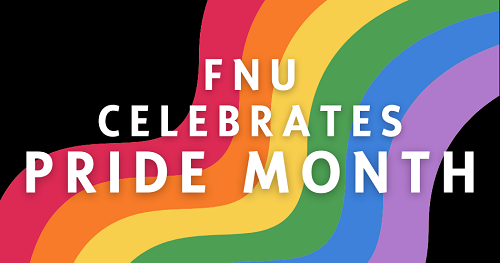 FNU celebrates our LGBTQ+ community this Pride Month. Pride Month is a time to remember history and celebrate how far we've come in advancing the rights of LGBTQ+ people, but also to reinforce our efforts to continue the fight for equality and the fight against discrimination and hatred.
---

---

Frontier Nursing University's Family Nurse Practitioner Program Ranked Number 3 By U.S. News and World Report
Frontier has the third-best Online Family Nurse Practitioner Master's Program according to rankings compiled and released by U.S. News and World Report on January 25, 2022.
---

Frontier would like to congratulate our Winter 2022 DNP Graduates!
| | |
| --- | --- |
| • Trisha Bruns | • Signey Olson |
| • Susan Bennett | • Julia Paulus |
| • Keyshla Moreno | • Jennifer Francisco |
| • Amanda Watson | • Julie Riley |
| • Alyssa Monsivais | • Shanna Creighton |
| • Cherilyn Marrs | • Erika Adams |
| • Sarah Logan | • Nadya Bolgova |
| • Brianna Gregoire | • Amanda Bell |
| • Doreen Thomas-Payne | • Yalanda Scalf |
| • Elizabeth Cole | • Nina Chandler |
| • Daphne Pontius | • Kristen Pierce |
| • Kandyce Brennan | • Sierra Payton |
| • Bronwyn Gorgone | • Bryan Jaye |
| • Melissa Goldschmidt | • Lucretia Daniel |
| • Nicole Shaheen | • Jeremy Graham |
| • Elizabeth Akinyemi | • Salina Womack |
| • Rachel Pierce | • Katie Depalma |
| • Adrienne Salaneck | • Ebony Marcelle |
| • Tiffany Gillette | • Michelle Hale |
| • Dale Buchanan | • Millicent Edgar |
| • Jennifer Mainor | • Nancy Mwania |
| • Elijah Kim | • Ashley Saylor |
---