null
K2 Production Upgrade - April 5, 2022
K2 Production Upgrade is scheduled for Tuesday, April 5th from 8:00 AM - 10:00 AM. We will let you know once the upgrade is completed.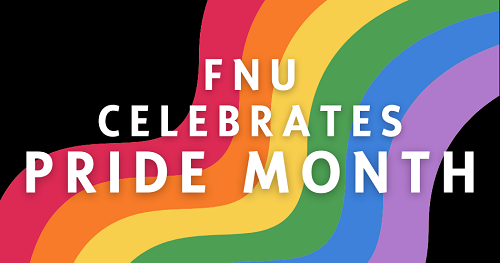 FNU celebrates our LGBTQ+ community this Pride Month. Pride Month is a time to remember history and celebrate how far we've come in advancing the rights of LGBTQ+ people, but also to reinforce our efforts to continue the fight for equality and the fight against discrimination and hatred.
---

---

Frontier Nursing University's Family Nurse Practitioner Program Ranked Number 3 By U.S. News and World Report
Frontier has the third-best Online Family Nurse Practitioner Master's Program according to rankings compiled and released by U.S. News and World Report on January 25, 2022.
---

Frontier would like to congratulate our Winter 2022 DNP Graduates!
| | |
| --- | --- |
| • Trisha Bruns | • Signey Olson |
| • Susan Bennett | • Julia Paulus |
| • Keyshla Moreno | • Jennifer Francisco |
| • Amanda Watson | • Julie Riley |
| • Alyssa Monsivais | • Shanna Creighton |
| • Cherilyn Marrs | • Erika Adams |
| • Sarah Logan | • Nadya Bolgova |
| • Brianna Gregoire | • Amanda Bell |
| • Doreen Thomas-Payne | • Yalanda Scalf |
| • Elizabeth Cole | • Nina Chandler |
| • Daphne Pontius | • Kristen Pierce |
| • Kandyce Brennan | • Sierra Payton |
| • Bronwyn Gorgone | • Bryan Jaye |
| • Melissa Goldschmidt | • Lucretia Daniel |
| • Nicole Shaheen | • Jeremy Graham |
| • Elizabeth Akinyemi | • Salina Womack |
| • Rachel Pierce | • Katie Depalma |
| • Adrienne Salaneck | • Ebony Marcelle |
| • Tiffany Gillette | • Michelle Hale |
| • Dale Buchanan | • Millicent Edgar |
| • Jennifer Mainor | • Nancy Mwania |
| • Elijah Kim | • Ashley Saylor |
---