G Suite Training!
Please take a few minutes to get familiar with the new G Suite Learning Center made available for you to find the training you need to communicate, store, and collaborate using all of Google's applications. There is a great Chrome extension that offers simple and interactive training lessons on Gmail, Calendar, Sheets, Slides, and Docs. Lastly, take a few minutes to visit the G Suite Training Videos and watch the great training content on all of Google's products!
---

Welcome Charlotte Morris!
Frontier would like to welcome Charlotte Morris as our new Course Faculty. Dr. Morris received her Doctorate of Nursing Practice from Temple University. She has been a certified nurse midwife for over 30 years and has devoted her life providing healthcare to women.
---

Welcome Debra Hunt!!!
Frontier would like to welcome Debra Hunt as our new Course Faculty!! Debra received a PHD in nursing from the University of Central Florida in Orlando. She has a current clinical appointment as a nurse practitioner at Calvert Internal Medicine in Solomons, MD. She has also has several articles published. Debra started at FNU on Janurary 29th.
---
FNU Blog!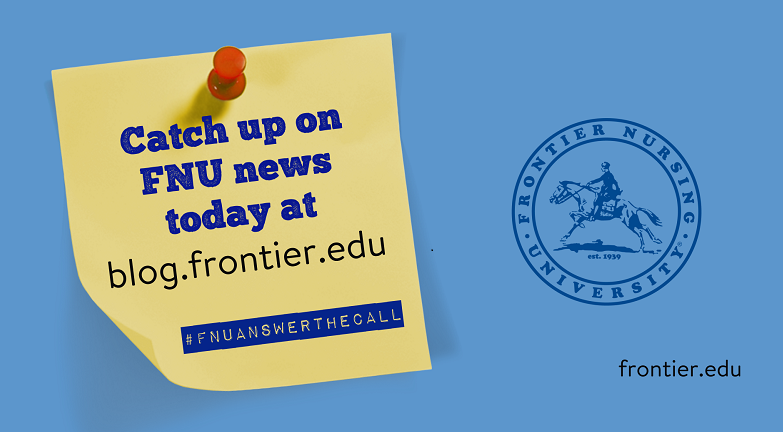 ​The latest stories on the FNU Blog include:
Alumni Spotlight on Jan Stalder, APRN, FNP-BC
​Answer the Call: #GivingTuesday
Holiday Open House
2016 Highlights
​As always, if you have news to share, write us at FNUnews@Frontier.edu.
---
Seeking Proposals!
9th Annual Virtual International Day of the Midwife
Starting 4th May 2017 at 22:00 UTC
24 hours of free online presentations for and about midwives
For more details Click Here.
---
AN EXCITING OPPORTUNITY FOR ALL CNEP STUDENTS!!!
FNU now has an agreement with DREXEL (PHILADELPHIA) for FREE OB SIMULATION labs-
Here are the details:
Students pay for transportation and accommodations. The lab experiences and breakfast/lunch and snacks are provided for FREE.
CLICK HERE TO SEE THE DETAILS REGARDING 2017 DATES.
---