null
The Winter 2022 booklist is now available!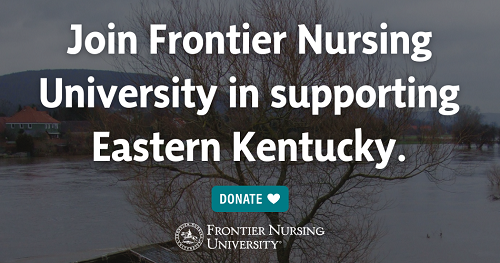 Our neighbors in Eastern Kentucky continue to deal with the heartbreaking devastation of the massive flooding in recent days. The floods have resulted in at least 30 deaths and the loss of homes, places of work, places of worship, and more. We feel for any victims of natural disasters, but this one hits particularly close to home and our roots in southeastern Kentucky. We know many of you feel the same way and are eager to help. We are collecting funds from all members of the FNU community. Our goal is to raise at least $5,000. Our effort will begin today and continue through August 15th. Every dollar raised will be sent to the Team Eastern Kentucky Flood Relief Fund as a gift from the Frontier Nursing University community to aid the flood relief and recovery efforts. You may click this link to contribute. Any donations are tax-deductible. If you prefer to donate by mail, please send a check payable to Frontier Nursing University to: Kentucky Flood Relief Frontier Nursing University 2050 Lexington Road Versailles, KY 40383
---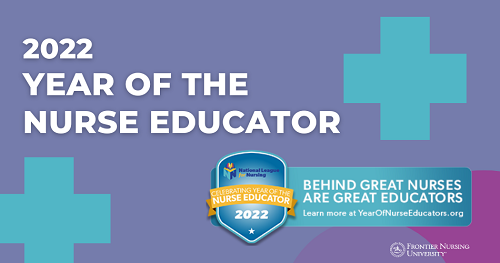 We encourage the nurse educators in our community to share how you are elevating and transforming health care to save lives through your nursing education practice. Share your story here

---

Frontier Nursing University's Family Nurse Practitioner Program Ranked Number 3 By U.S. News and World Report
Frontier has the third-best Online Family Nurse Practitioner Master's Program according to rankings compiled and released by U.S. News and World Report on January 25, 2022.