Welcome to the Week 10 of the 2016 Fall Term!
---
Featured Preceptor!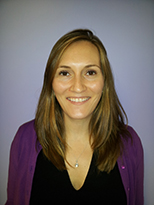 Congratulations to Erin Crone, FNP, on being our featured preceptor this fall! Ms. Crone has been providing pediatric primary care for nearly seven years to an urban population in the Georgetown neighborhood of Washington, DC. Ms. Crone was nominated by former student, Marzi Viverette, and faculty member, Dr. Amy Nassar. Please read the full story here.
---
Frontier would like to welcome the following Class 157 students to Frontier Bound this week!
• Michelle Abell
• Megan Ames
• Kristen Ashmore
• Jessica Bell
• Rachel Bland
• Donna Bouley
• Bonita Branch
• Ana Cheung
• Jennifer Cook
• Jessica Couper
• Charolette Crosby
• Maria Cruz
• Sara Dickerson
• Melissa DiNunno
• Kelli Diodato
• Rachel Edelstein
• Alicia Feltner
• Louisa Francis
• Autumn Fuselier
• Lauren Gary
• Tanya Gravell
• Vivian Grice
• Ariel Hawks-Feldman
• Kelli Henderson
• Anne Holloman
• Shelby Hubbard
• Christina Johnston
• Ashley Karram
• Laura Keating
• Rosalitha Kennedy
• Tenzin Khandoe
• Karief LaCroix
• Jessica Lemaster
• Jenna Lowstuter
• Jennifer MacDonald
• Cydne Marckmann
• Stephanie Marsh
• Tunika Mayers
• Cassandra Mayes
• Robyn McHugh
• Lindsey Mendez
• Lynda Meyer
• Shoba Monteserin Narayana
• Damaris Mose
• Christine Mwabo
• Tiffany Neiss
• Sarah Nelson
• Jennifer O'Donnell
• Minyon Outlaw
• Ankita Patel
• Dale Pearce
• Tyler Randall
• Stephanie Reid
• Korah Schwab
• Vicky Smith
• Angela Smith
• Anna Snipes
• Jeanne Stagner
• Temperance Taylor
• Elizabeth Vassallo
• Ericka Walker
• Alana Walton
• Olivia Washington
• Carmen Waterman
• Lee Watts
---
Change in Clinical Directory Access!
The generic student login to access the Clinical Directory in Typhon has changed. This account is to look at all clinical sites/preceptors and does NOT affect those who have a personal Typhon account (attending Clinical Bound Winter 2017 or have already completed CB). New username and password are updated in CB101, Clinical Prep Timeline, and on the Credentialing Presentation on the Credentialing Website.
Note: Portal login is required to access the information for Typhon.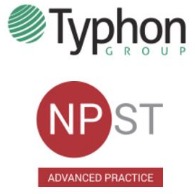 ---
Faculty Emeritus!
BOD approved the appointment of Mary Nichols and Barbara Anderson as Faculty Emeritus.
---
Alumni Magazine and Fall 2016 Quarterly Bulletin are now available!
An Alumni Magazine is now available. Click here to view.
The Fall 2016 Quarterly Bulletin is now available. Click here to view.
---
Attention Students!
The book lists for your 2017 Winter Term courses are now available at the bookstore!
---
Take Exam Button Missing!
When attempting to take an Exam, some Students have experienced a missing "Take Exam" button. This appears to being caused by an outdated Proctorio extension or Chrome web browser.
Please follow these steps to update Chrome, clear the cache, and reinstall the Proctorio extension.
As a reminder, you can access Live Chat via the Shield Icon
if you need immediate Proctorio assistance.
Please don't hesitate to contact Support this weekend if you are experiencing any issues that we can help resolve.
---
Seeking Proposals!
9th Annual Virtual International Day of the Midwife
Starting 4th May 2017 at 22:00 UTC
24 hours of free online presentations for and about midwives
For more details Click Here.
---
SAFE SPACE: AN EXCITING OPPORTUNITY FOR FEEDBACK WITH RCFs!
Please join CNEP/WH RCFs in an open forum to discuss any questions or concerns you are currently encountering while in clinicals.
This is a safe space to share and brainstorm together with the RCFs about current clinical issues.
Discussions held monthly by rotating RCFs. See list of dates here.
No RSVP is necessary. Join one session or all of them!
(please note: sessions are geared towards students currently in clinicals; for those students earlier in their programs, we suggest you listen in to the Student Connections on "Preparing for Clinical Bound." See past recordings here)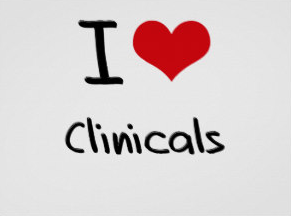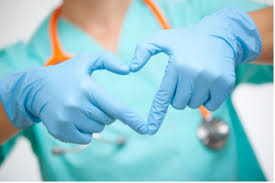 ---
Read the newest stories on the FNU blog!
---
Alumni Magazine and Summer 2016 Quarterly Bulletin are now available!
An Alumni Magazine is now available. Click here to view.
The Summer 2016 Quarterly Bulletin is now available. Click here to view.
---
Update your FNU Email Signature
All students, faculty and staff should follow the instructions at the link below to update your FNU email signature. Thank you in advance for helping us ensure consistency and improved communication across our FNU community.
Instructions to Update Email Signature

---
AN EXCITING OPPORTUNITY FOR ALL CNEP STUDENTS!!!
FNU now has an agreement with DREXEL (PHILADELPHIA) for FREE OB SIMULATION labs-
Here are the details:
Students pay for transportation and accommodations. The lab experiences and breakfast/lunch and snacks are provided for FREE.
Please contact Dr. Jane Houston for more information (jane.houston@frontier.edu)
ALL 2016 DATES ARE FULL. CLICK HERE TO SEE THE DETAILS REGARDING 2017 DATES.

---