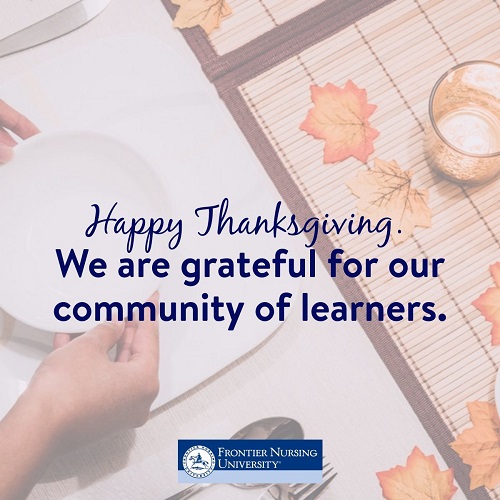 Happy Thanksgiving!
Dean Dr. Julie Marfell would like to share a special recipe with you-please see this link for her favorite Thanksgiving turkey recipe!
Our offices are closed Thursday, November 23 and Friday, November 24, as we celebrate Thanksgiving with friends and family. We hope you have a memorable holiday.
Support Services Holiday Notification
Starting Wednesday night, FNU Technical Support will close at 8 PM EST in observance of the Thanksgiving holiday. We will reopen during normal business hours starting Monday (11/27) at 8 AM EST. In the event that you experience an issue and need help, please know that you can reach out to Proctorio and Canvas for assistance. Please visit the Banyan Tree Portal Support page for more details. Proctorio Exam and Canvas Course Support teams are always available 24x7 to assist with issues relating to exams or courses.
---

G Suite Training!
Please take a few minutes to get familiar with the new G Suite Learning Center made available for you to find the training you need to communicate, store, and collaborate using all of Google's applications. There is a great Chrome extension that offers simple and interactive training lessons on Gmail, Calendar, Sheets, Slides, and Docs. Lastly, take a few minutes to visit the G Suite Training Videos and watch the great training content on all of Google's products!
---
ATTENTION STUDENTS:
Frontier now has a STUDENT FEEDBACK Survey. Here is a link to the survey. Please use this survey any time you contact FNU to let us know your thoughts about the services you received from faculty and staff. Each term respondents will be entered into a raffle for prizes from the Frontier Gift Shop.
---