---
The Frontier Nursing University Office of Alumni Relations is here to support YOU! Our mission is to find new and meaningful ways to support Alumni—from graduation and beyond. Alumni are an integral part of FNU because you demonstrate the excellence of FNU in everyday practice. You are also our #1 recruiters and most loyal donors. We appreciate your commitment to FNU and we hope our alumni programs will be of help wherever life takes you.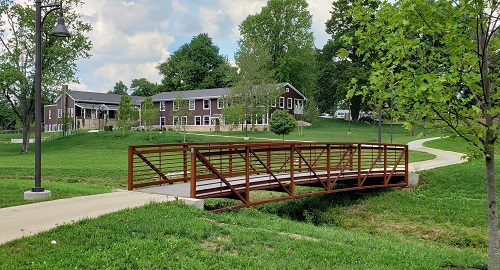 Alumni services are open to all graduates of FNU. We have over 8,000 alumni located in every state and in many countries around the world. We encourage you to explore the services, programs, and activities we offer and get involved.
There are several easy ways to stay in touch with friends and connect to FNU including reunions; conference receptions; case days; eNews; and our very active Alumni Facebook Group. Click on any of the links on the left to take free continuing education courses, request a transcript, or get help looking for new employment. To be sure you don't miss any FNU news, update your contact information HERE.

There isn't a better way to give back to FNU than by becoming a clinical preceptor. As a graduate, you know that FNU's distance education thrives because of talented clinical preceptors. Your willingness to advance our profession by being a preceptor, which is an integral part of our student's educational experiences is vitally important.
At FNU, we value our clinical preceptors, so we provide every preceptor with access to free continuing education courses and other resources to support you in your role as a clinical educator. Because we value your time and expertise, we give every preceptor an honorarium after the student finishes his/her clinical practicum. To learn more about becoming an FNU preceptor, click on this link: www.frontier.edu/preceptor