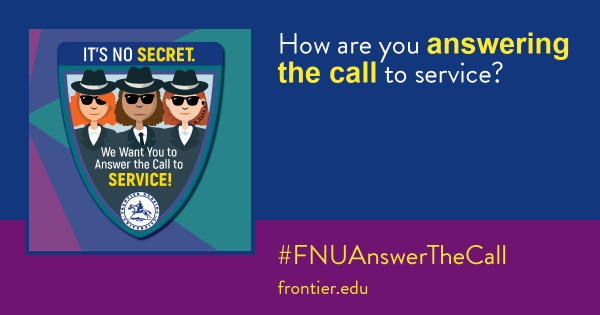 Please share with us how you answer the call! You can do this one of two ways!
Text "ANSWERTHECALL to 22333 to join the session, then text your response!
OR
Go to https://www.pollev.com/answerthecall and enter your response!
Please make sure to include your name and email in your response, so we can reach back out to you!
Other ways you can answer the call to service:
There is no better way to give back to Frontier than by becoming a clinical preceptor and helping lead students as they advance their careers to better serve women and families.
Take your nursing career, leadership skills and clinical expertise to the next level by obtaining your Doctor of Nursing Practice (DNP) Degree.
Enhance the care you provide to women and families by adding a specialty to your degree, such as a Psychiatric-Mental Health Nurse Practitioner (PMHNP).
Touch the lives of thousands of mothers, children and families by supporting graduate nursing and midwifery education through Frontier's Scholarship Fund.