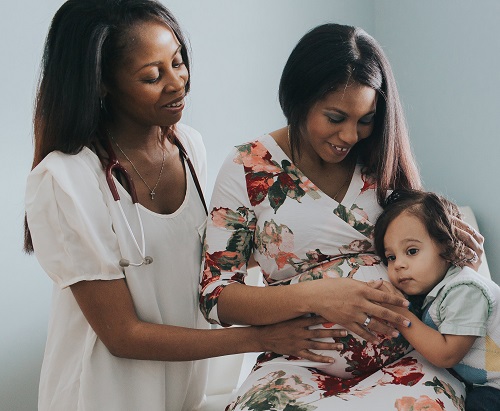 Educating Nurse-Midwives and Nurse Practitioners to Serve Women and Families
Earn an MSN or DNP Degree
For more than 75 years, Frontier Nursing University (FNU), has educated nursing and midwifery leaders who have touched the lives of children and families across the nation and around the globe. Today, FNU is a premier nursing universtity educating more nurse-midwives and nurse practitioners than any other school in the country.
FNU's graduate-level programs are for Registered Nurses with:
- A bachelor's degree in any field.
- A graduate degree in certain nursing specialties.
- An ADN degree. You can enter our MSN programs without a bachelor's degree (excludes WHCNP option).
Specialties Offered:
- Certified Nurse-Midwife
- Family Nurse Practitioner
- Women's Health Care NP
- Psychiatric Mental Health Nurse Practitioner
FNU also offers a Post-Master's Doctor of Nursing Practice degree to currently licensed nurse-midwives and nurse practitioners.
With FNU's distance-learning model, you will complete your coursework online and clinical experience in your own community. FNU nurse-midwife and nurse practitioner graduates provide primary care to women and families with an emphasis on rural and underserved populations.
On your journey at FNU:
- Take advantage of FNU's scholarship and financial aid opportunities
- Complete coursework online for MSN or DNP degrees
- Complete clinical experience in your own community
- Enjoy 2-3 brief visits to FNF or U's historic campus
Learn more about the MSN Program here. For RNs applying with an ADN, learn more about our ADN Bridge Entry Option here. If you are already certified as a nurse-midwife or nurse practitioner, learn more about our Post-Master's DNP Program here.
View our accreditation details.
Are you ready to take the next step?
Complete the form below and our admissions counselor will contact you by email or phone to answer any questions you may have about our programs or the admissions process.