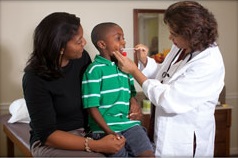 Become a Nurse-Midwife or Nurse Practitioner
Earn an MSN or DNP through our Distance Education Programs
Today, as a pioneer in graduate nursing and midwifery education, Frontier remains at the forefront of innovation and technology, offering distance education to nurses and nurse practitioners in nurse-midwifery, family health and women's health. We invite you to join us on your road to discovery. Complete your education online and your clinical work in your own community while fulfilling the mission that Frontier has held for over 80 years.
Specialties Offered:
Nurse-Midwife
Family Nurse Practitioner
Women's Health Care Nurse Practitioner
Psychiatric-Mental Health Nurse Practitioner
Ready to take the next step?
Step 1 of 5 - Step 1 of 5