american college of nurse midwives (acnm) national conference
The American College of Nurse Midwives (ACNM) hosts their annual conference every year throughout major cities across the country. The conference helps bring together nursing students, healthcare experts and community leaders to take part in discussions to advance midwifery and women's health on a national scale. At ACNM, midwives and women's health care experts convene to explore more effective, and more diverse ways to enhance the care of women throughout the lifespan.
Why attend acnm?
Addresses social and public health issues impacting vulnerable and marginalized populations.

Conference aims to raise awareness regarding health disparities.

Engage in activities that promote nurse innovation.

Participate in best practices for nurse leadership and professional development.

Learn about the Midwives of Color Committee (MOCC) and diversity initiatives at ACNM.

Brings together nursing students, community leaders and industry experts.

Opportunities to attend conferences to represent FNU as a Student Ambassador.
FNU Events
The national ACNM conference is an event that brings together thousands of Nurse-Midwives from across the world, and is held each year in various cities throughout the country. FNU attends the conference and represents the university with information on FNU's degree specialty tracks and the Diversity Program.
Click below

to learn more about FNU attending ACNM!
Past acnm Events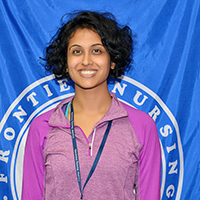 "By attending this event [ACNM], I have learned that we as midwives, are a unique and diverse group of people, who are aiming to work together to better serve our respective patient populations."

- Shoba Narayama
Nurse-Midwifery Student