American association of birthing centers (AAbc) ANNUAL conference
The American Association of Birthing Centers (AABC) is the nation's most comprehensive resource on birth centers. The American Association of Birth Centers promotes and supports birth centers as a means to uphold the rights of healthy women and their families throughout the country. The conference helps bring together nursing students, healthcare experts, nursing professionals and nurse administrators to take part in discussions to meet the most important objective of AABC — to provide quality, family-centered, safe maternity care options for women and newborns. At AABC, nurses receive trending news on healthcare topics, opportunities for advocacy, and learn alternative solutions to traditional hospital-based care for normal and low risk pregnancy and birth.
Why attend AAbc?
Advocate for continued research, education and awareness on safe maternity care options.

Address legislative, regulatory and practices affecting women and newborn infants.

Address health disparities and health inequities impacting normal to low risk pregnancy and birth.

Advocate for best practices to provide safe environments in birthing centers.

Educational workshops designed to help nurses achieve professional growth.

Engage in activities that promote excellence in the nursing practice.

Brings together nursing students, community leaders and industry experts.

Opportunities to attend conferences to represent FNU as a Student Ambassador.
FNU Events
The national AABC conference is an event that brings together thousands of nurses from across the world, and is held each year in various cities throughout the country. FNU attends the conference and represents the university with information on FNU's degree specialty tracks and the Diversity Program.
Click Below to learn more about FNU attending AABC!
Past AABC Events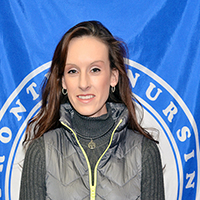 "[AABC] was truly a life changing event...it completely solidified that I'm on the right path, and this is exactly what I want to do!"

- Jennifer McKay
Nurse Midwifery Student