2018 Commencement - Letter From The President
Dear Graduate,
Congratulations on completing your educational program at Frontier Nursing University. What a wonderful accomplishment! We are so thrilled that you are now joining Frontier alumni across the United States and indeed the world to deliver health care to deserving families.
We hope that you can join us Saturday, October 20, 2018 at 2:00 p.m. EDT, for your graduation celebration, which will be held at the Richard M. Nixon Gym in Hyden. We will have scheduled tours at Wendover and special events on campus on Saturday beginning at 9:00am. The entire faculty will be in Hyden that weekend and you will have a chance to talk with them during the reception that follows the ceremony. We encourage you to come and bring your families to the University and show them our campus. Don't forget to ring the bell while you are here!
There will be much pomp and circumstance to celebrate the day. A highlight is the hooding ceremony as your Department Chair places your masters or doctorate hood over your head and adds it to your graduation regalia. We have selected beautiful FNU medals on blue ribbons to add to your regalia. We also have a pinning ceremony where faculty pin your new FNU nursing pin to your gown to welcome you into the profession. It is a wonderful time and a very special event that you don't want to miss.
It is a beautiful time to come to Kentucky. Our magnificent mountains will be adorned with fabulous fall colors. Wendover tours will be available Saturday. Reservations will not be available but for your next vacation consider staying at the Wendover Bed & Breakfast. You may enjoy the peaceful seclusion and taking your family for a historical tour.
In addition there are several attractions nearby that you may be interested in. Here are only a few:
There are no motels in Hyden but there are several available a short distance away. If driving in from the west, you may want to stay in Manchester, KY and if traveling in from the East you may want to stay in Hazard, KY. Please visit the travel section to find out about the local accommodations that we recommend.
Please plan to join us for a magnificent day that will be a treasured memory for you and your family. Please complete the graduation registration form and browse the website for even more information. If you have any questions please contact Sharon.Tankersley@frontier.edu (859-251-4595). She will be more than happy to help you.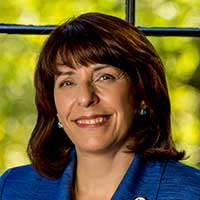 Sincerely,
Susan Stone,
DNSc, CNM, FAAN, FACNM
President, Frontier Nursing University