Frontier Nursing University
Alumni & Courier
Homecoming
September 22nd - 24th, 2017

Make your reservation today to attend the annual Alumni Homecoming and Courier Conclave.
Weekend agenda:
Friday, September 22nd
3:00 PM - Welcome Reception at the Big House, Wendover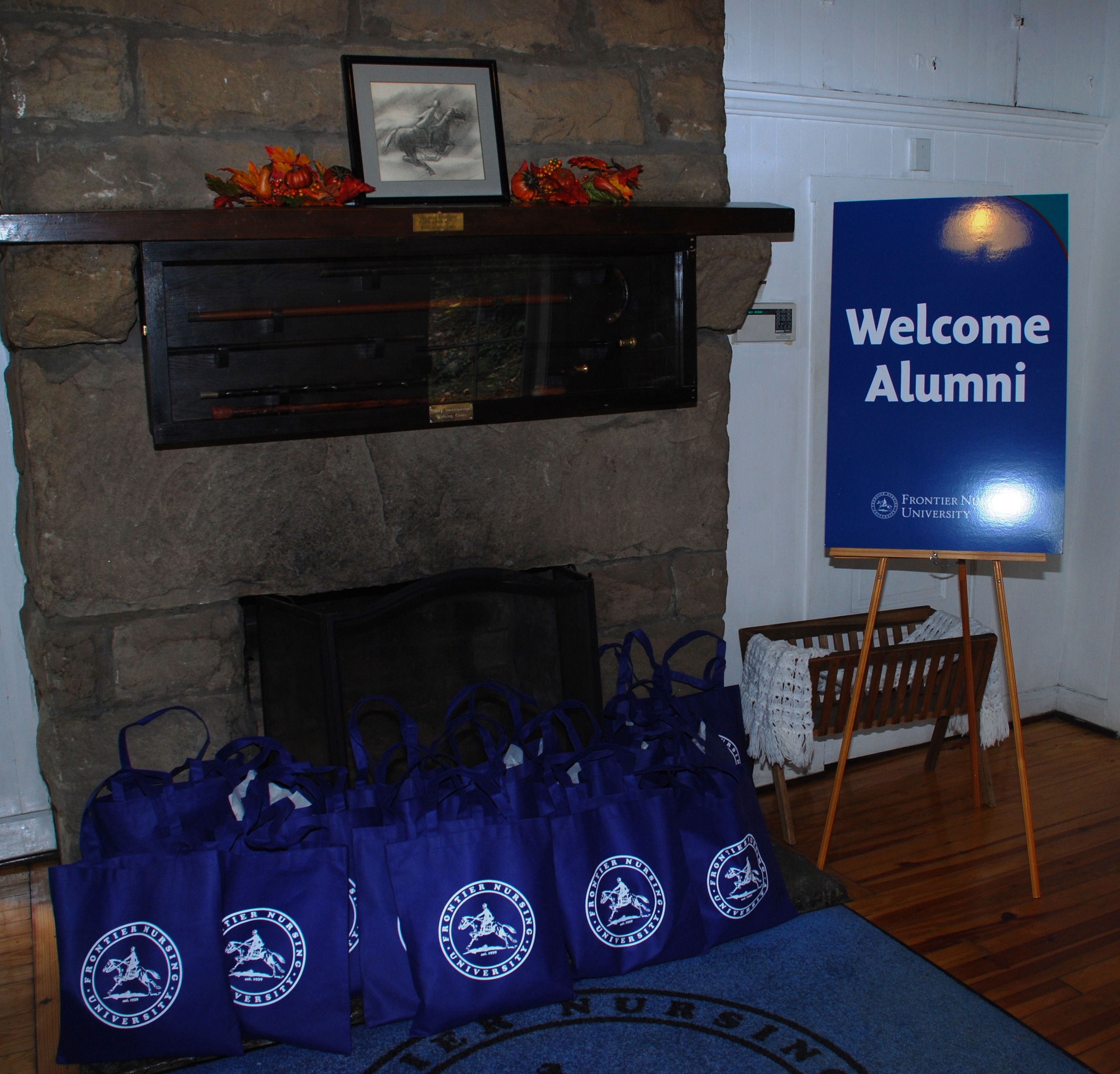 5:00 PM - Dinner at the Big House, Wendover
7:00 PM - Alumni & Courier Awards presentation - Big House, Wendover
Saturday, September 23rd
8:00 AM - Southern breakfast at the Big House, Wendover
9:00 AM - District Tour or Pharmacology CE (Participants who choose to attend the FREE CE will have the option to take a District tour on Sunday afternoon)
12:00 PM - Lunch served
1:00 - 3:00 PM - Mountain Memories and Crafts at the Livery: Bring your pictures, memorabilia and other items you would like to share! Kentucky Artisans will also be in attendance with wares available for purchase.
4:00 - 5:00 PM - President's Tea, Big House
6:00 PM - Cookout, Livery
8:30 PM - Pickin' Under the Stars, Livery: Join us at the Livery to enjoy a Bluegrass Band, Fire, Smores, and other surprises!
Sunday, September 24th
8:00 AM - Breakfast at the Big House, Wendover
10:00 AM - Enjoy the Frontier Nursing University gift shop
11:00 AM - Formal tour of FNU campus
12:00 PM - Light Lunch on Campus
1:00 PM - Circle Up & Ring the Bell
3:00 PM - Optional District Tour
Register today!
Cost - $125/person includes lodging for two nights,
all activities, and meals

Questions?
Angela Bailey, Associate Director of Development and Alumni Relations
Angela.Bailey@frontier.edu or 859-899-2533
Mandy Hancock, Courier Coordinator and Development Officer
Mandy.Hancock@frontier.edu or 859-899-2827
Michael Claussen, Wendover B&B
Michael.Claussen@frontier.edu, 606-672-2317