increasing diversity in nursing
To further the legacy of being pioneers in healthcare, FNU turned its attention to recognize the need to increase diversity within the nursing profession, and set out to develop the Diversity PRIDE program, now known as the Diversity Impact program. In 2010, FNU launched the PRIDE (Promoting Recruitment and Retention to Increase Diversity in Nurse-Midwifery and Nurse Practitioner Education) Initiative. The Diversity PRIDE program was established to accomplish the strategic goal of increasing enrollment of underrepresented students. And gladly, we are doing that! Within eight years, FNU's student of color population has grown from 9% to over 22%.
The Diversity Impact Program (D.I.P) is a work in progress and continues to grow, having started with 20 students to over 400 student members and alumni of the program. It is through this growth and progress that Frontier Nursing University has been nationally recognized for preparing nursing students to meet the healthcare demands of an increasingly diverse patient population.
Today, the Diversity Impact program continues to enhance it services and resources to bring supportive recruitment and retention activities to all students, in an effort to increase student success and nurse leadership.
​​​​​Student Support
Each year, FNU's Diversity Impact program represents the university at over 12 nursing events. At several conferences, the opportunity has been given for FNU's to highlight its diversity program through presentations, networking with nursing professionals, and exhibiting at conferences to highlight and bring awareness to diversity in nursing.
D.I.P students are given the opportunity to attend conferences as Student Ambassadors or through the Essay Contests hosted each year. Additional benefits include:
Students learn about health issues impacting underserved and marginalized populations.

Participate in discussions on minority health to fosters inclusive strategies for change.

Brings together students, faculty, industry experts and community leaders.

Students develop nurse leadership skills, and find their voice for nurse advocacy.

Students engage in professional development and networking activities.

Students learn effective cross-cultural communication skills interacting with each other.

Opportunities given to become a Student Ambassador to exhibit and meet prospective students interested in FNU!
​​​​​conferences & events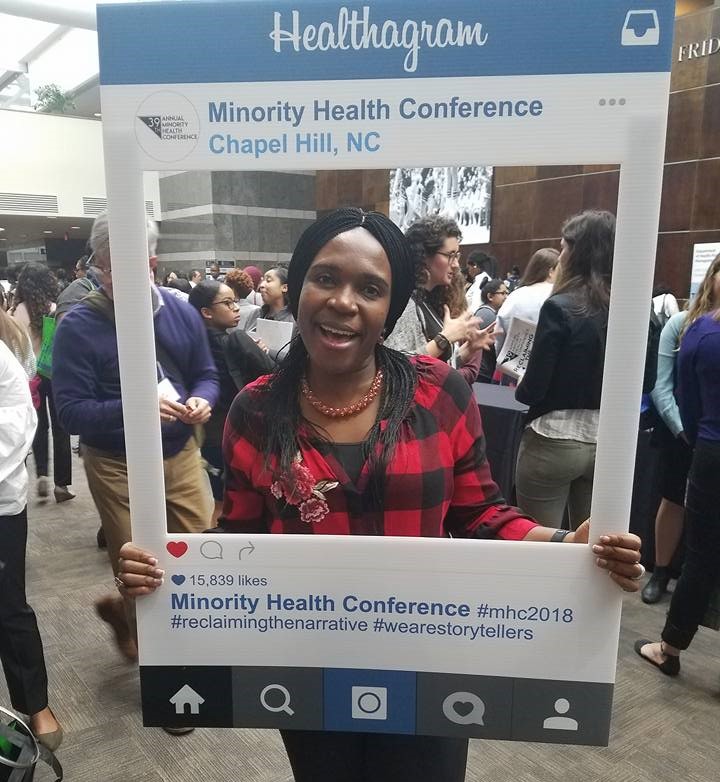 "As a nurse practitioner, this conference exposed me to the numerous societies and groups available to help promote health and restore hope to minority groups."

- Catherine Orji
Family Nurse Practitioner Student
Minority Health Conference 2018
FNU Student Ambassador